NORTH READING


Family Bulletin Board
If your organization would like to submit an event for inclusion on the family bulletin board for this community, please contact ccorso@childcarecircuit.org or call (978) 722-2544 and ask for Corrine Corso.

Events:
The Lynnfield, Reading & North Reading
Partnership for Children
Presents
The Happiest Baby on the Block
a workshop based on the methods of Dr. Harvey Karp
When: October 22, 2013 RESCHEDULED to October 30th- 6:00 - 8:00 PM ( doors open at 5:30 PM)
Where: REI Community Room - 279 Salem St. (exit 40 off Rt. 128) - Reading
Cost: FREE - Registrants also receive a free swaddling blanket, DVD & more!
For additional information and to register - CLICK HERE
---
2013-14 Free Parent Webinar Series

How to Use Story Retelling to Build Comprehension &

Oral Language as Part of Early Learning

Date: Wednesday, September 25, 2013

Time: 2:00 PM - ET

Cost: FREE!
Join national early childhood experts Cate Heroman and Carol Aghayan for an engaging, lively session about story retelling. During this webinar, you will learn what story retelling is and why it is an important. You will also find out how story retelling skills develop over time and the key role teacher/parent-child interactions play in scaffolding and guiding literacy learning. You'll be inspired by the many creative, innovative ideas that you can use to enhance story retelling.
---
Free Play Group
MOMS Club of Reading FREE Open House Event and Playgroup sponsored by the Partnership for Children
Stay tuned for upcoming play groups!!
Come Play with US!! Free crafts and refreshments provided. Open to all!
---
---
---
"Fun Things to Do" book - A Guide to Family Activities in Northeast MA
They are available FREE of charge at local outlets NOW !!
Partnership for Children Meetings for 2013-14
September 10, 2013 at Burbank YMCA Reading @ 6:00pm
October 8, 2013 at Reading Baptist Church @ 9:30am
November 12, 2013 at Knowledge Beginnings @ 3:00pm
January 14, 2014 at Burbank YMCA Reading @ 6:00pm
February 11, 2014 at Reading Baptist Church @ 9:30am
March 11, 2014 at Knowledge Beginnings @ 3:00pm
April 8, 2014 at Burbank YMCA Reading @ 6:00pm
May 13, 2014 at Reading Baptist Church @ 9:30am
---
Reading Baptist Day School, 45 Woburn St., Reading, MA
Reading YMCA, 36 Arthur B. Lord Dr., Reading, MA
Knowledge Beginnings, 48 Main Street, N. Reading, MA
All are welcome to attend. Please call Corrine Corso at 978-722-2544 for more information and directions.
Click here for a guide to various Financial Assistance options for helping to pay for child care, including information on how to sign-up for the Income Eligible waiting list for subsidized child care.
---
STORY TIMES at the Library

Join us on Tuesdays this summer for summer reading events for children. Each Tuesday will have a different event.
Story Time Days and Times:
Tuesdays: Toddler Tales 9:30am
Thursdays: Preschool Story Time at 9:30am
Fridays: Stories & Songs (2 and 3 year olds) 9:30am
Mothers and other caregivers are also welcome.
Note: Saturday morning story time meets at 10:30AM the first Saturday of the month from October-March, unless otherwise noted.
Babies & Books - (birth to 18 months) Thursdays, 10:30 am
Early literacy studies have shown that children who are read to from an early age have better language skills, grow up to be better readers, and are more likely to enjoy reading.

When you come to Babies & Books story time you and your infant will be introduced not only to a variety of books, but to songs and rhymes, as well. Repeat these songs and rhymes at home and read to your children every day. The library has a wealth of children's books. For an infant, look for books with bright, bold illustrations and minimal text. Also look at the board book section; these books will stand up to more wear and tear than other books.
Space is limited and registration is required. You may call the library or come in person to sign up.
SPECIAL EVENTS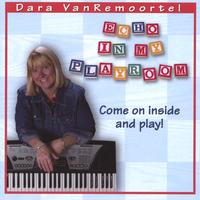 Music with Dara *

MUSIC WITH DARA
With her keyboard, finger plays and songs, Dara VanRemoortel has become a popular visitor to our library. Get in on the preschool fun! No registration is required.
Join the LEGO Club
Upcoming Dates:
Thursday, @ 2:00 pm
- Lego Jrs.
Special session - For kids in K - 2.
The Lego Club is for children in second grade and up.
The library is also still looking for donations of clean, gently used Legos. Please no Duplos or large block Legos.
Please Take our Community Needs Survey
Our funder, the Department of Early Education & Care, requires that we do a community survey to gauge parent/family needs in the areas we serve. Please take a few minutes and complete our survey here: Click here to take survey
Send a pre-written letter to Congress

Working Parents Need Child Care

An across-the-board cut sets no priorities!

With the election now behind us, Congress needs to make important budget decisions to avert the looming "fiscal cliff," (on January 2 when across-the-board budget cuts are scheduled to occur at the same time that current tax cuts are scheduled to expire). All options should be on the table to reduce the deficit, including revenues and spending. Tough decisions need to be made, but effective programs such as child care that help to strengthen our economy are critical to both protecting children and assisting working parents.